Come experience Korea in the Shoreline Room at the 28th Annual Shoreline Arts Festival!
KAHS is partnering with Korean American Artists Association of Washington and Korean American Coalition of Washington to bring Korean arts, culture and heritage to Shoreline! We have created many fun activities for the whole family. Kids will have an opportunity to write their names in Korean (HanGul), identify and color the Korean flag, dress up in traditional Korean clothing (HanBok), play traditional musical instruments (AkGi), learn paper folding (Jeongi Julpki), and much more.
While kids are engaged, parents can relax, read about Korean history and culture, partake in tasty treats and drinks which are served on traditional holidays, or also participate in the hands-on activities. "Experience Korea" is truly designed for all to experience through sights, sounds, tastes, and touch!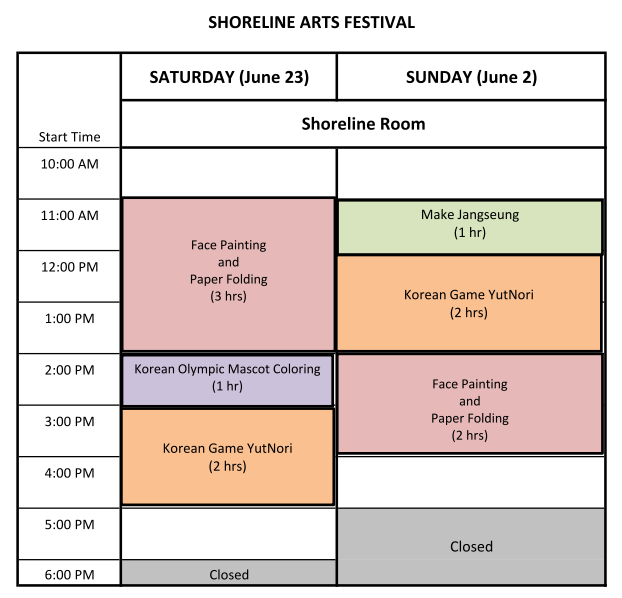 Lastly, on Saturday, there will be special performances by Oolleem Traditional Performaing Arts group at 4pm and 5pm.
We are grateful for the financial support of the following organizations: Shoreline Lake Forest Park Arts Council; Consulate General of the Republic of Korea in Seattle; 4Culture.